TILNEY ALL SAINTS........A JOURNEY FOR EVERYONE! 'This is a GOOD School' Ofsted May 2014
'The pupils interviewed were very enthusiastic about school and grateful for the high-quality support they received.' Tim Coulson, Regional Schools' Commissioner, January 2017
'The school, through its distinctive Christian character, is outstanding at meeting the needs of all learners' SIAMs March 2016
Dear Parent, Carer, Prospective Parent or Browser,
A very big welcome to the Tilney All Saints web site, which we hope you will find useful and informative. The site will be regularly updated, and we would love to hear your views, or any suggestions you may have regarding items you would like to see included.
If you are not yet a member of our school family, but considering seeking a place for your son or daughter at our school, please browse the site to get a taste of life within our school, and do not hesitate to contact us and come and see us in action. You will be made more than welcome, and we are confident you and your children will love what you see!
Tilney All Saints School is a small rural, very friendly school, where everyone is valued and where we all love to live and work. We currently have 76 children on roll, who are taught in three mixed age classes. We are a Church of England school, within the Diocese of Ely family of schools, and are proud to be a member of the Ely Diocese Multi Academy Trust. (DEMAT). The ethos which underpins our daily school lives is firmly embedded on the Christian values of mutual tolerance, caring, love and support.
In January 2013 we joined the Anthony Curton Church of England Primary School in a Partnership arrangement, which is extremely successful, providing exciting joint opportunities for all our children, staff, Governors and sometimes even our parents!!! It is my pleasure and privilege to lead both schools, which are only a few miles apart from each other. We are particularly pleased and excited about the joint 'Friday Afternoon' venture, where all our children and Staff from Key Stage One and Two, across both schools, come together across both school sites, to share the more creative aspects of our curriculum. The two school websites can be directly accessed from each other's, by tapping the sister school name at the top of the Home Page.
The school became part of the geographical Marshland Cluster in September 2013, and as a result the children benefit from a range of Sporting, Musical. Art and Gifted and Talented opportunities that would otherwise be very difficult for a small rural school to facilitate.
We were delighted, along with our sister school, to become part of the Diocese of Ely Multi Academy trust, on March 1st 2015, and look forward with excitement to the opportunities this will give us to develop a stimulating, exciting and engaging curriculum tailored to the needs of our own children. We look forward to working even closer with the Diocese and with the other members of the Academy Trust, and the opportunities this will bring.
The school was inspected in May 2014, and judged a 'Good' school. The strength of the Partnership, and the many and varied opportunities the arrangement provides for both children and staff was recognised by the Inspectors as a strength of the school. Our sister school was inspected by Ofsted five weeks later, in June 2014, and also judged to be a Good School. Again, the strength of the Partnership arrangement, and the benefits it brings to the school, was recognised as a strength. A Dfe visit in March 2016 confirmed the Ofsted Good judgement.
The school had its SIAMs Anglican inspection in March 2016, and was judged to be Good overall, with outstanding elements.
'The school, through its distinctive Christian character, is outstanding at meeting the needs of all learners'
(SIAMS inspection March 2016)
If you require disabled access parking at the school, please contact us prior to your visit, and we will make an appropriate space available for you.
We hope your journey with us is a happy and productive one.
Kind Regards
Anne Senior
Executive Head Teacher.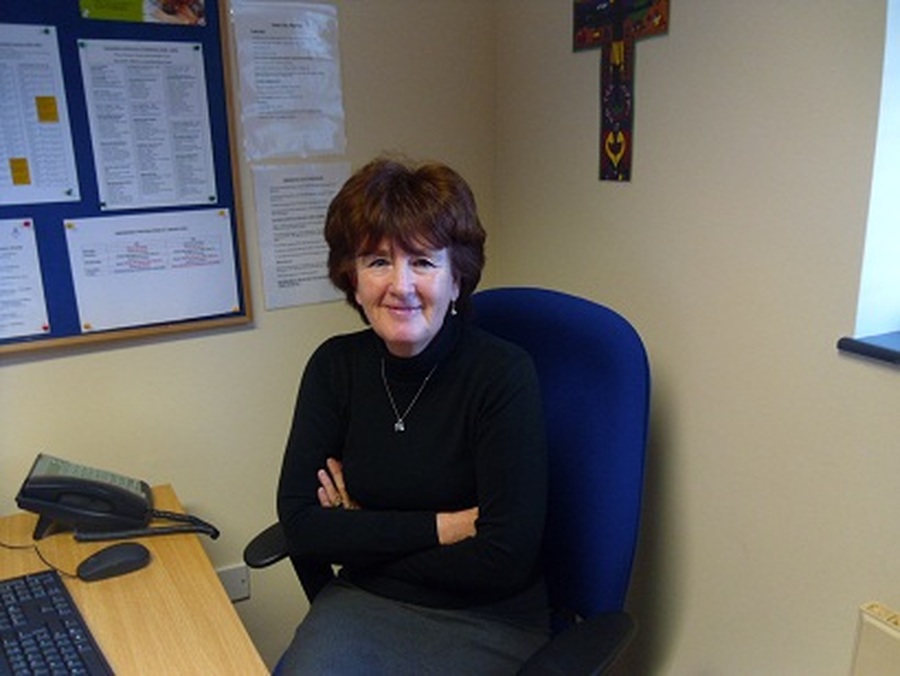 TILNEY ALL SAINTS IS A GOOD SCHOOL!!! Ofsted October 2017
"All staff demonstrate a clear commitment to raising standards and improving teaching and learning."
"The behaviour of the pupils is good. This has a major impact on their learning and progress, and they thoroughly enjoy their work"
Ofsted May 2014
"Pupils' behaviour is very good" (Tim Coulson, Regional Schools Commissioner March 2016)
"Particularly impressed with the confident and articulate pupils" (Tim Coulson, Regional Schools Commissioner March 2016)