FOSA Happenings
Thank you to the members of FOSA for organising a lovely Christmas Fair, all of the children had a brilliant time and we managed to raise £272.96! Thank you!
Thank you very much to the members of ACFA who helped out during the "Academy Celebration Day". They worked all afternoon selling drinks and cake in order to raise some money for the school. This was the first time that the parents' associations from both schools worked together, and it was a massive success...hopefully the first of many joint events to come!
FOSA would like to thank everyone for their contributions to support the annual Easter Egg Hunt. The children all enjoyed themselves and we managed to raise £262! Thank you!
Thank you to FOSA for organising a lovely Mothers' Day Tea. Lots of mums came along to enjoy a drink and some cake, and each one received a potted flower!
Some members of FOSA hard at work during our celebrations for the Queen's birthday!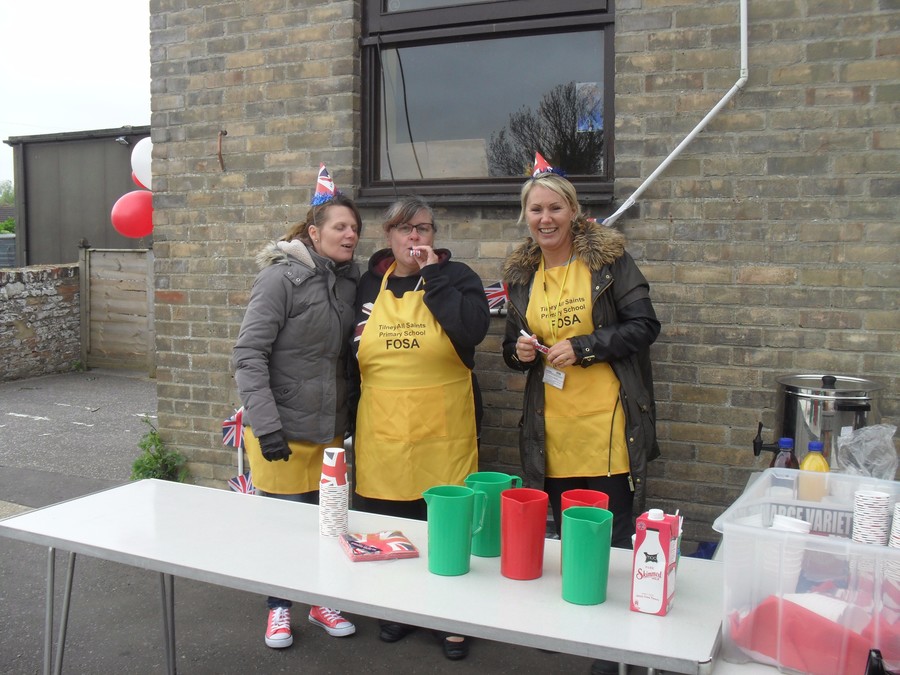 The whole school had a wonderful afternoon celebrating the Queen's 90th Birthday! We played sports, danced round the maypole, looked at the wildlife in the Perfect Place and enjoyed the picnic lunch that FOSA helped to organise!
Thank you to FOSA who organised a wonderful Mother's Day Tea for our grown ups!
Thank you FOSA for getting us tickets to go and see Aladdin at Hunstanton Theatre. The whole school had a wonderful time and really enjoyed themselves!
Thank you to all of FOSA who organised a brilliant Christmas Fair, they managed to raise over £450! We would also like to say a huge "Thank You" to one of our parents who donated £135. We will make sure that all of this money is well spent for the benefit of all of our children.
Thank you to FOSA for helping to support our Academy Celebrations! They were providing all of the visitors with tea and cake all afternoon, which helped everyone enjoy themselves a little more!