Penguin Class Assembly about 'The Great Kapok Tree.'
Penguin Class assembly was about 'The Great Kapok Tree' which is a story set in the Amazon Rain Forest. The children acted the story out, dressed up as the characters and learnt about the Rain Forest. They also sang to the parents who had gone along to watch their assembly.
Penguin Class had great fun making volcanoes.
Class Assembly
Well done to Penguin Class for their brilliant Assembly all about The Great Fire of London! They were all fantastic and a big thank you to all the parents and families who came to support the children.
Firemen
Penguin Class were lucky to have the local firemen come into school with their fire engine and equipment. This links to their topic of the Great Fire of London, they thoroughly enjoyed adding to their knowledge!
Road Safety
The penguin class thoroughly enjoyed their Road Safety from Norfolk County Council.
Visit from Santa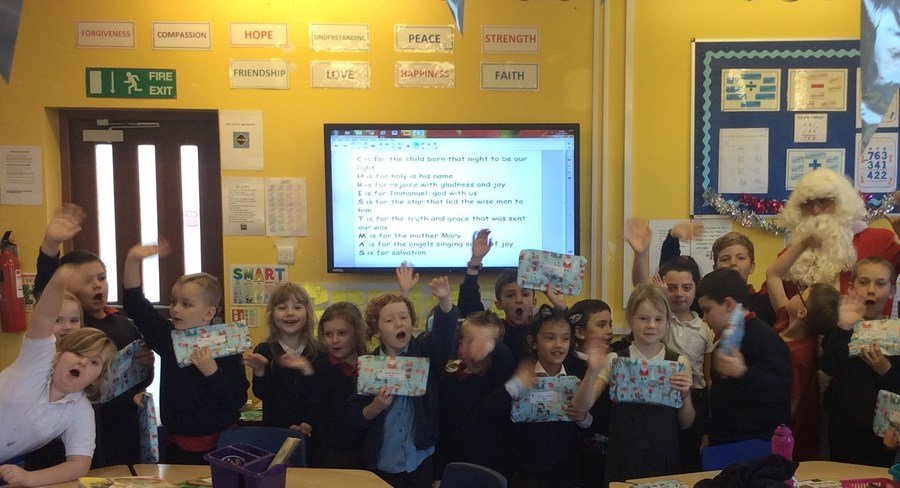 Penguin class thoroughly enjoyed their visit from Santa!! A big thank you to FOSA for their gifts.
Penguin Pirate Day
Penguin Class had a brilliant day dressing up as pirates and learning all about them, they did this as their topic has been Pirates.
Penguin Class trip
Penguin Class had a brilliant time at the Vivacity Museum, Peterborough learning more about the Romans.
Penguin Class Roald Dahl Homework
Stone Age pottery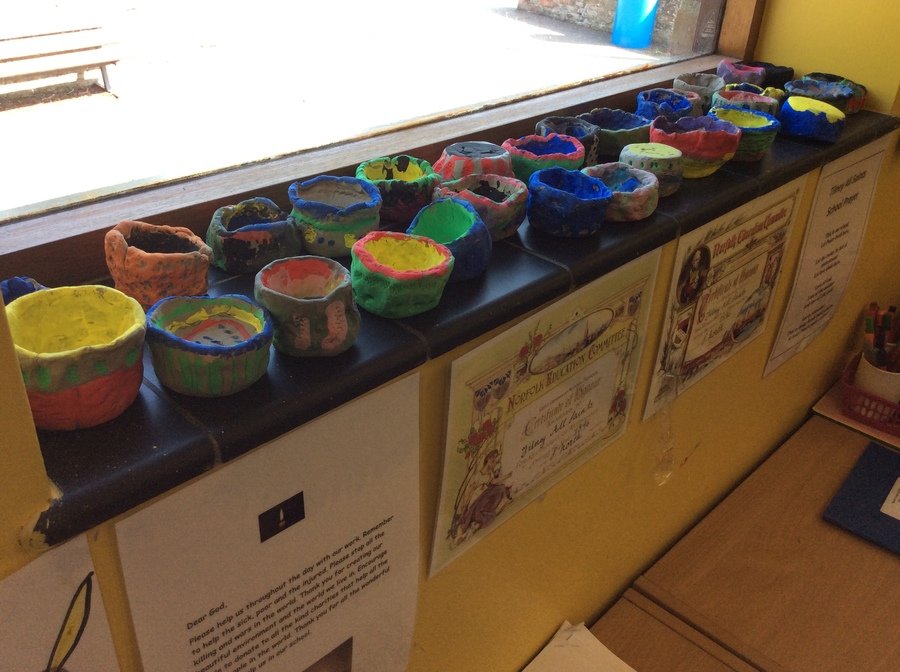 Penguin class had great fun making some Stone Age pottery.
Penguin Class Norfolk Rocks Homework
Penguin Homework on Space and Stars
Penguin Class Firework Homework
Penguin Egyptian Assembly
Penguin class have thoroughly enjoyed learning about the Egyptians and presented their class assembly to the whole school. Thank you to the parents that attended and helped with their fabulous costumes.