P.E. will be on Tuesdays and Wednesdays.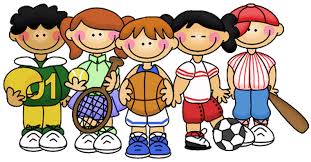 Otter Class having fun in P.E,
Otter Class are learning to play Tag Rugby. They are practising their throws and learning to pass backwards!
Otter Class took part in an Evacuee Day as part of their topic work about World War Two. The children (and adults) dressed accordingly and carried their gas masks with them all day in case there was an air raid. The billeting officer delivered the children to Tilney All Saints from London and they were chosen to go and live on a farm. As the children had been evacuated to a farm, they had to learn how to look after rabbits and sheep. They also learnt to 'dig for victory'.
When they heard the air raid warning siren, the children all laid flat on the floor, face down and covered their head with their hands until the siren stopped. The noise of the attacking planes was deafening and really scary!
They also played traditional games like musical chairs, musical bumps, board games, dominoes and cards. They enjoyed playing 'put the moustache on Hitler!' A black and white Mickey Mouse film was also watched and enjoyed.
A special visitor arrived during the afternoon and each child received some chocolate!
Morning snack was a drink of milk and a biscuit. Helen provided a topical lunch which was a jam or ham sandwich, mini pasties, gingerbread cake and an apple.
Big thanks go to Helen for all her hard work in preparing the snack and lunch.
A special mention and huge thank you to F.O.S.A. for paying for the day.
Everyone had a very enjoyable day.