Well done to Penguin class for their brilliant work and assembly all about the stone age. It was Brilliant!
Penguin class had great fun making some Stone Age pottery.
Stone Age pottery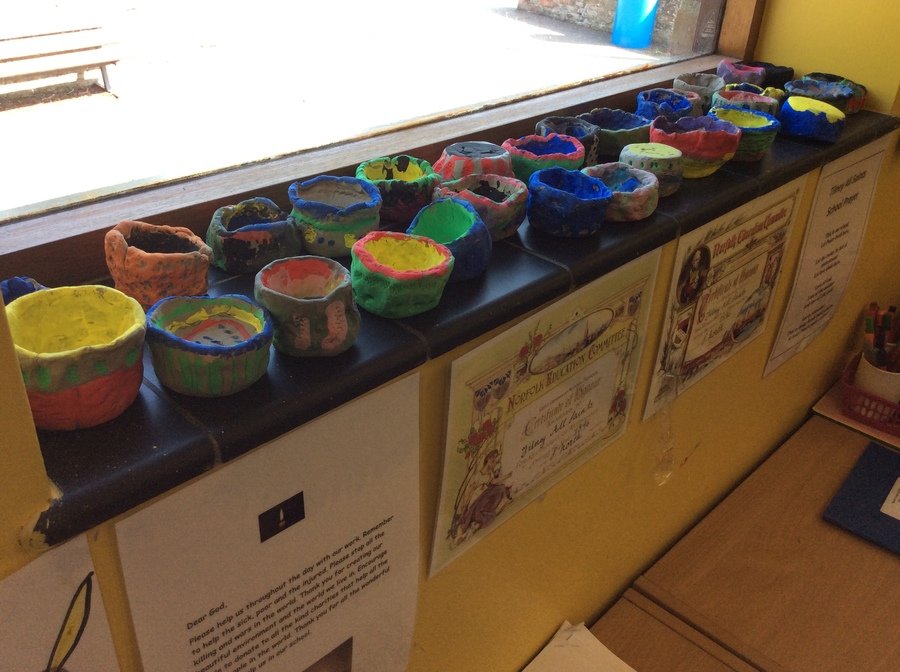 Penguin Class had a fantastic time at Flag Fen at the stone age archaeological park.
Well done to all of Penguin Class for performing a brilliant class assembly all about the Chinese New Year. They are learning about Ancient China during their topic lessons and spent some time looking at the Chinese New Year. We all thoroughly enjoyed watching!
Penguin Class Norfolk Rocks Homework
Penguin Class were excited to see Santa, thank you to FOSA for providing the presents.
Penguin Homework on Space and Stars
Penguin Class working hard yesterday afternoon.
Penguin Class recently visited the Fitzwilliam Museum in Cambridge and had a fantastic day looking and learning about the Egyptian artefacts.
Penguin Class Firework Homework
Penguin class have thoroughly enjoyed learning about the Egyptians and presented their class assembly to the whole school. Thank you to the parents that attended and helped with their fabulous costumes.
Penguin Egyptian Assembly
Penguin class were all very excited when Phoebe and her parents brought in some goslings to show the rest of the class. They got to listen to how they are looked after and what they need, as well as having a stroke of them!
Lots of children in Penguin Class were very excited to take part in their very own book and toy exchange in order to help with Bishop Steven's Lentern challenge.
Book and Toy exchange
The children were very excited when Santa visited Penguin Class!
The Penguins performed a wonderful assembly all about their current topic - The Victorians. We learnt what Victorian life might have been like and found out what the Penguins did on their recent trip to the Victorian school. It was a brilliant and very informative assembly Penguins - well done!
Penguin Class had an artist come to visit them earlier this week. Kirsty O'Leary came to help the children draw portraits of themselves and other people using a variety of different media. You can see from he photos below that the children loved it and produced some wonderful work!